ANIMAL FOOD BANK, in Sooke and in Victoria, BC
Charity starts at home.
DONATE LOCALLY, HELP OUR SOOKE ANIMALS.
THE FIRST ANIMAL WELFARE FOUNDATION IN SOOKE.
We are a group of concerned citizens and animal lovers who came together to help the animals in need from our community. Our mission is to provide assistance to animals in distress and to support low income families with pet food contributions. Due to urban sprawl and to the actual economic crisis animal tragedies are dramatically increasing in our area. Cats are being abandoned and alarmingly multiplying in our rural areas.
The animal foundations from Victoria, which in the past used to help our animals, do not have enough funds to keep extending their mission to our region; except, in some private cases. From now on, the welfare of the animals in our backyards, bushes and populated or unpopulated areas relies exclusively on us. Abandoned, injured and/or hungry animals need us now more than ever before.
Please, Sooke residents, join forces with us to assist the poor defenceless animals! Donate to our cause or volunteer with us. The animals need you!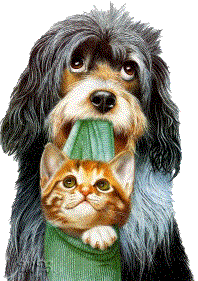 With your help we will be able to put in place five different programs:

an animal food bank
a Tray-Spay/Neuter-Return program
education and raising awareness about animal abuse and neglect
including children and youth in our awareness, rescue and adoption program
a foster care program for pet victims of domestic violence, and
a youth-pets program (to be developped in a later date).
WHY IS AN ANIMAL FOUNDATION URGENTLY NEEDED IN OUR REGION?
Feral cat colonies and domestic abuse are already a sad part of our reality.
We see these tragedies happening everywhere; especially, in rural areas such as from Metchosin to Port Renfrew.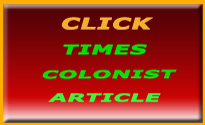 In the last years many among us have noticed how the economic global crisis is forcing families to abandon their beloved pets.
Tamed and inexperienced pets who used to sleep comfortably on the living-room's couch or on the children's bed are presently
living outdoors hungry and cold with no food or shelter to protect themselves from our damp climate.
The pictures below are perfect examples of this new and sad reality for family pets.
Photo No. 1 - A beautiful white and grey adult cat, Christmas, was dumped in the middle of winter at one of our
feeding stations.
Photo No. 2 - This kitten, Dynamite, was found paralyzed after an animal had attacked him and saved by gentle souls.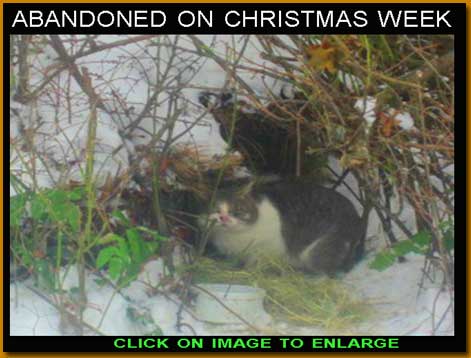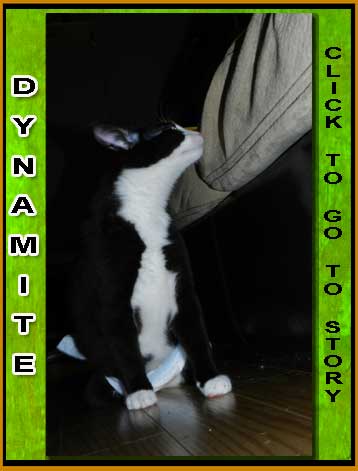 A solution needs to be found in our area to prevent Sooke from becoming like other Canadian cities and municipalities
such as: Coquitlam, Delta, Maple Ridge, North Vancouver City, and Surrey where the stray and feral cat overpopulation
has already become extreme. We need to prevent this before authorities decide to start shooting cats, as it has happened
in the past with the rabbits and as they are envisioning doing with local deer. We all need to combine our efforts and work
together to help our animals in Sooke.
Population growth and urban spraw means an increase in abandoned animals who will be scrounging for food and shelter
under buildings, parking lots and parks. With Sooke and the Western Communities expanding, it was urgent for a
foundation to be created to protect all of these poor victims from human neglect.

Until now, other foundations, such as: Cat's Cradle Animal Rescue, Dee's Orphan Kitten Fund, Nana Foundation,
Greater Victoria Animal Crusaders, Victoria Cat Rescue, and various others from neighbouring municipalities have been
covering the costs for the spay and neuter of some of our local feral cat colonies. However, we need to start taking care
of the animals in our own community because other foundations have to give priority to the spay and neuter of the animals the are themselves rescuing. In these difficult times they can only assist some private cases.


Therefore, while we are thankful that these fellow foundations are still willing to continue covering small portions of the spay/neuter bills for the animals of low-income families in our area, we also have to ethically deal with the increasing
rate of the feral cat population.
Please, help us care for Sooke animals. Our foundation will have: a foodbank, target spaying/neutering and find foster homes for dogs and cats of women in transition homes and injured animals.



What is a feral cat?

A feral cat is one that you find living an outside life whether it be in a barn, in the forest, or in an alley. There are two
common ways that a cat has turned to living in a wild environment. Some feral cats were born outside and have never
lived within a home and others are cats that have had a family and have; unfortunately, strayed away or been left behind.
These cats form what we call "colonies" and make a home-base wherever they can find food and mates. Whether the cat
was previously a house cat or has been feral since birth, these animals avoid human contact at all costs. They repopulate,
and thus, the sad cycle of reproduction proceeds and colonies increase tremendously. Capture, Neuter/Spay and Return
is one of our programs in which feral or stray cats living outdoors are humanely trapped, taken to the veterinarian for evaluation/vaccinations/sterilization.
The feral kittens and the tamer stray cats are fostered by some of our members until a loving home is found. The healthy
adult feral cats which are too wild to be placed in a home are returned to their outdoor home-base and cared for by
volunteers for as long as resources allow.
Our program gives a chance for a healthier life for the cats and it provides an ethical way to reduce the cat colonies in our community. No more kittens are born and the vicious cycle of reproduction is stopped.
Having a Capture, Neuter/Spay and Return program will be one of our biggest missions, but we cannot put this into
action without the help of donations, foster homes, and volunteers.
Every time we spay and neuter an animal, in this case cats, we are preventing hundreds of others from being born and
preventing animals from dying or living in deplorable condidtions.
GESTATION PERIOD AND LITTERS
The average female cat reaches puberty at 4-12 months and can have up to 3 litters per year.
In her first litter, she will have between 4 and 6 kittens; therefore, let us say 5.
In 6 months, the 5 kittens will have another 25 kittens.
In year No.1, the 25 kittens will have 125 other kittens.
In year No. 2, the 125 kittens will have 5 newborn cats each 3 times at year totalling 1875 kittens .

LET US KNOW IF YOU CAN HELP, PLEASE.
Our site will be updated regularly, this is just the beginning of our campaign to promote and portray
Sooke as an animal friendly town.

THE BASIC ITEMS NEEDED are found on our WISH LIST page

Because we are just starting our foundation any contribution, big or small, will help our mission and will be really appreciated by abandoned animals and by low income families.
Help with

spaying and neuter

is urgent! We have several cat colonies to trap, spay-neuter, shelter, and keep feeding
for year to come.

To

foster

the pet of women/children going in transition homes is extremely important. You will be preventing the
suffering of innocent animals.

Pet food

, many low-income families cannot feed their pets and with your/our help we will prevent animals to be
abandoned. Any little help will be well received and distributed.

Please, do not throw your pop and beer cans away! We have an empty-cans bin in front of our office at 2075 Otter Point Rd.
"The greatness of a nation and its moral progress can be judged by the way its animals are treated",
preciously described Mahatma Ghandi.

We can become a MODEL TOWN OF COMPASSION & RESPECT TOWARDS ANIMALS.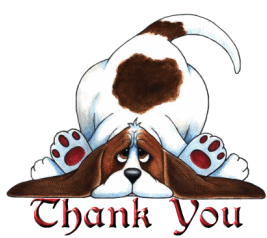 The Sooke Animal Food and Rescue Society's Board of Directors.

Telephone: 778-352-2999

E-mail : SOOKE ANIMAL FOOD BANK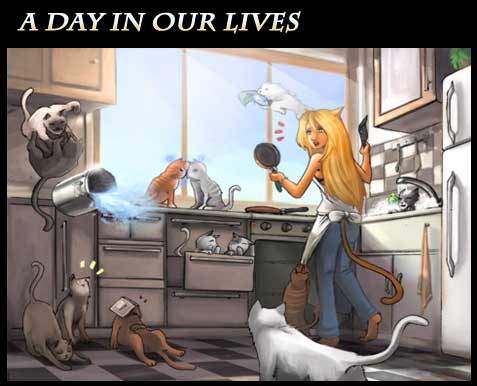 © 2012 SAFARS